ITEMS LIST

Flowers

Cakes

Mithai

Fresh Fruits

Chocolates

Pizza Meals

Burger Meals

Biryani Meals

Other Food Meals

Dunkin Donuts

Dry Fruits

Food Hampers

Sugar Free Items

Watches

Stuffed Toys
The Online Store to Send Gifts to Pakistan serving overseas Pakistanis since 1997 and the First Online website to offer Gift Service to Pakistan. Send Gifts to Pakistan to your loved ones at most nominal rates.




SPECIAL COMBO OFFERS BELOW

SPECIAL OFFER 1

SPECIAL OFFER 2

1 Dozen Red Roses
with
2.2 Lbs Cake (Five Star Hotel)

Price : US $ 27
Inclusive of Greeting Card &
Free Shipping



1 Dozen Red Roses
with
2 KG Mix Mithai

Price : US $ 31
Inclusive of Greeting Card &
Free Shipping



SPECIAL OFFER 3

SPECIAL OFFER 4

2 Dozen Mix Flowers
with
2.2 Lbs Cake (Five Star Hotel)

Price : US $ 34
Inclusive of Greeting Card &
Free Shipping



2 Dozen Red Roses
with
2 KG Mix Mithai

Price : US $ 34
Inclusive of Greeting Card &
Free Shipping



SPECIAL OFFER 5

SPECIAL OFFER 6

3 Dozen Mix Imported Flowers
( Daises, Lillies, Roses)
with
2.2 Lbs Cake (Five Star Hotel)

Price : US $ 44
Inclusive of Greeting Card &
Free Shipping



2 Dozen Mix Flowers
with
8 KG Fruits Basket

Price : US $ 37
Inclusive of Greeting Card &
Free Shipping



SPECIAL OFFER 7

SPECIAL OFFER 8

2 KG Mix Mithai
with
2.2 Lbs Cake (Five Star Hotel)

Price : US $ 40
Inclusive of Greeting Card &
Free Shipping



2 Dozen Red Roses
with
4.4 Lbs Cake (Five Star Hotel)

Price : US $ 44
Inclusive of Greeting Card &
Free Shipping



SPECIAL OFFER 9

SPECIAL OFFER 10

2 KG Mix Mithai
with
8 KG Fruits Basket

Price : US $ 40
Inclusive of Greeting Card &
Free Shipping



2 Dozen Red Roses
with
Eid Food Basket
1 Pineapple cans, 1 Jam Bottle, 5 Biscuit Packet, 1 Rooh Afza Bottle, 1 Nestle Juice (1 Litre), 1 Pringle Can, 2 Soft Drinks can, 1 Ferrero Rocher Chocolate Box, 2 Mars chocolates, 2 Kitkat Chocolates

Price : US $ 45
Inclusive of Greeting Card &
Free Shipping



SPECIAL OFFER 12

SPECIAL OFFER 13

2 Dozen Roses
with
2.2 Lbs Cake (Five Star Hotel)
&
2 KG Mix Mithai

Price : US $ 45
Inclusive of Greeting Card &
Free Shipping




2.2 Lbs Cake (Five Star Hotel)
with
8 KG Fruits Basket
&
2 KG Mix Mithai

Price : US $ 48
Inclusive of Greeting Card &
Free Shipping



SPECIAL OFFER 14

SPECIAL OFFER 15

2 Dozen Red Roses
with
2.2 Lbs Cake (Five Star Hotel)
with
2 KG Mix Mithai
&
8 KG Fruits Basket

Price : US $ 65
Inclusive of Greeting Card &
Shipping



4.4 Lbs Cake (Five Star Hotel)
with
4 KG Mix Mithai


Price : US $ 65
Inclusive of Greeting Card &
Shipping



SPECIAL OFFER 16

SPECIAL OFFER 17

3 Dozen Mix Flowers
with
4.4 Lbs Cake (Five Star Hotel)
&
4 KG Mix Mithai

Price : US $ 75
Inclusive of Greeting Card &
Free Shipping



3 Dozen Mix Flowers
with
4.4 Lbs Cake (Five Star Hotel)
&
4 KG Mix Mithai
&
8 KG Fruits Basket

Price : US $ 90
Inclusive of Greeting Card &
Free Shipping


SPECIAL OFFER 18 (MAKE MY DAY COMBO)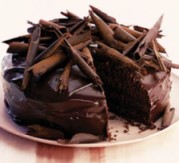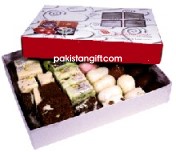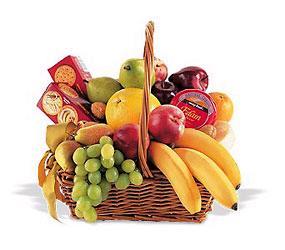 2 Dozen Red Roses Bunch, 2.2 Lbs Five Star hotel Cake, 2 KG Mithai, 8 KG Fruits Basket, 12 Dunkin Donuts, Dairy Milk 24 Pcs Chocolate Box and Ferrero Rocher Chocolate Box

(Inclusive of Greeting Card & free shipping)
SPECIAL OFFER 19 (ALL MY FAMILY COMBO)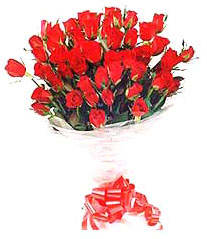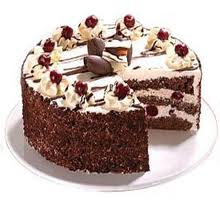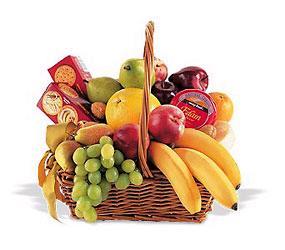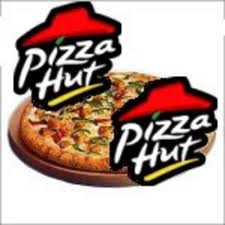 3 Dozen Red Roses Bunch, 4.4 Lbs Five Star hotel Cake, 4 KG Mithai, 8 KG Fruits Basket, 12 Dunkin Donuts, & Large Pizza with Litre Pepsi


(Inclusive of Greeting Card & free shipping)
We accept all major credit cards

Send Gifts to Pakistan
Gifts to Pakistan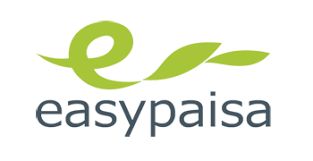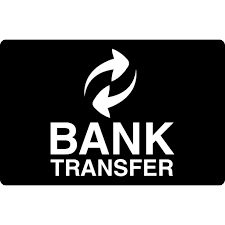 QUALITY GUARANTEED
We use one of the best available suppliers in Pakistan. All items are purchased and packed thirty minutes before delivery.
OUR WEBSITE IS RELIABLE
We are doing this business since 1997 and have served more then 100,000 satisfied customers, We are PCI Compliant website and use worlds best gateway to pass all credit card information. We offer 100% Refund if your order is not delivered on desired date.
ANY QUESTIONS?

If you have any questions then feel free to call us or whatsapp us on below numbers

03102885600
03171007436

SAME DAY DELIVERY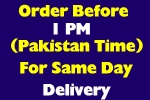 Same day delivery available for Karachi, Lahore, Islamabad, Rawalpindi, Multan, Sialkot, Gujranwala, Faislabad, Sargodha, Gujrat, Jhelum, & Peshawar only
CHAT WITH US
Any questions?
Chat with us now
ONLINE SECURITY


Shopping with us is 100% safe. We use Secure Socket Layers (SSL) to encrypt important data and like other stores we do not use third party credit card services, Whatever you order is billed directly by our company